Parent Survey
Last year 44 families participated in our annual survey. This year it would be great to have a response from all 102 families.
The survey takes 11 minutes to complete and helps us to understand what works well at Hunua School and what we still need to concentrate on.
The questions are the same as last year, so we can get some idea of how we are progressing as a school.
The survey is open now! https://www.surveymonkey.com/r/HunuaSchool2019
Or if you prefer … Parent Survey QR code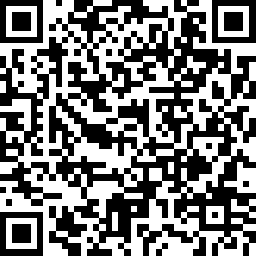 WE ARE ALL A BUZZ WITH FINISHING OFF OUR CRAFTS FOR AG DAY THIS SATURDAY...
HOPE TO SEE YOU ALL THERE!!!
What Now TV are coming to Hunua School!!!!!
NEW ZEALAND'S BEST LOVED & HIGHEST RATING KIDS TV SERIES IS BEAMING LIVE TO THE NATION FOR THE FIRST TIME IN HISTORY FROM
HUNUA SCHOOL!
Date: Sunday May 12th
Time: 8am-10am
FEATURING LOTS OF WONDERFUL FREE ENTERTAINMENT, THIS IS A IS A GUARANTEED GOOD TIME OUT FOR ONE & ALL!
IT'S MOTHER'S DAY TODAY TOO, SO MUMS, GET YOUR GLAD RAGS ON AND EXPECT TO BE HONOURED ON THE SHOW!
Looking forward to seeing as many smiley faces in the crowd as possible! Come on Hunua. Show us what an awesome place you live in!
Make sure you register if you want to be seated in the audience at:
www.whatnow.tv/bonus/audience
THE BIGGER THE CROWD, THE MORE GUNGE, FOAM AND FUN!
Gumboot Friday is in full swing...Lots of cool gumboots around the school...
Thank you for all the generous donations from our families!!!
Gumboot Friday - This Friday 5 April
"Having depression is like walking through mud every day. So on Friday 5 April 2019, we're asking you to show your support. Put your gumboots on, give a gold coin, and take a walk in their shoes for a just one day," the I AM HOPE website says. https://healthcentral.nz/lets-gumboot-up-new-zealand/
Gumboot Friday at Hunua School Begins with
·Students - Wear Mufti & your gumboots to school - gold coin donation
·Parents - Wear your gumboots to assembly (Juniors are hosting school assembly)
Hunua School Open Day - Tuesday 26th March 2019
Please click on the link...
We look forward to having you come in to see our school in action...
We would like to offer our sincere condolences to our people of Christchurch, in particular our Muslim Communities, after the terrible events last Friday. We are hurting and heartbroken, our hearts, thoughts, prayers and love go out to you all. #theyareus
Here is the link to a really good article that may help you in your discussions with your children.
https://www.theparentingplace.com/how-to-talk-about/world-trauma/
Due to these events there has been a postponement to the scheduled Union Meeting on Thursday 21st March in which we were to close at 12.30pm. We will be continuing with a full day of school and will finish at our normal time of 3pm and the bus will run at the same time also. We will keep you posted as to the next date for the Union Meeting
This is a time of reflection, be kind to yourselves, take a moment to just be.
Hunua School Staff
What a great start to 2019!
Thank you to all the awesome parents who were able to come along to the Goals & Aspirations meetings
The PTA are holding a Family Picnic at school on
Sunday 24 March (date change!!) ... see you there!
Uniforms are available from:
New Zealand Uniforms - Manukau City

The Warehouse, Papakura




Stationery is available from: Office Max

Remember to bring your togs and towel
The school pool is ready, the water is warm & the weather has been fantastic!!
Hunau School Vision:
Excellence in education through the use of the environment, active student, parent and community involvement and interactive learning.


Ag Day 2018


Incredible Inquiry Outcome by our change agents generated positive media
attention!
Check us out on stuff.co.nz (
click the link here)
Take one of our bags shopping with you 😁
Bags are available to purchase from the school office.